FIDI ARSENALE



The economic engine of NYC has altered urban space to enforce economic austerity and marginalize emerging arts and culture, while blue chip galleries and institutions are working with ever increasing budgets to attract a rapidly expanding consumer audience.

New alternatives to traditional institutions are found both in virtual territories and in precarious IRL spaces. The repurposing of tools and networks provided by game engines allow artists to create new places to perform identities and power dynamics through custom avatars or characters. In parallel, the securing of abandoned retail and unused residential space in the physical world allows artists to experiment with ways of displaying work untethered from market viability. Undermining the need for traditional exhibition space, these strategies challenge the implicit power structures of the art market and financial capital.

Curated by Collin Clarke, Bika Rebek, and Matt Shaw.

With contributions from Joshua Citarella, Keiron de Nobriga, Mark Fingerhut, Claire Hentschker, Jason Isolini, Damjan Jovanovic, Filip Kostic, Pierce Myers, Sam Rolfes, Bika Rebek, Rachel Rosheger, Daesup Song, Tea Strazicic, Stock-a-Studio, Theo Triantafyllidis, andLeah Wulfman.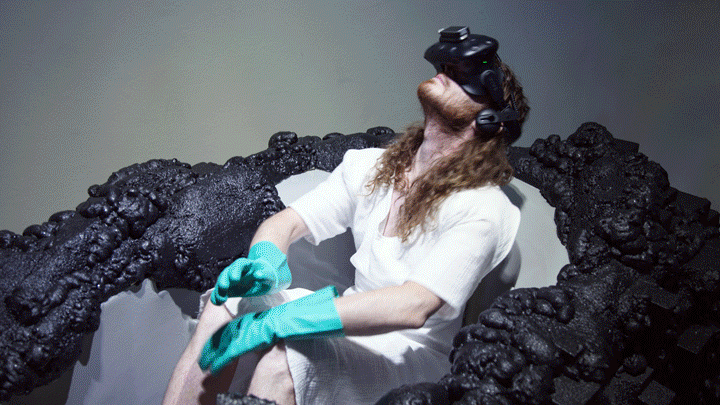 The FiDi Arsenale is located in a vacant Irish pub just blocks from the World Trade Center. The show will include installations, found objects, and artifacts derived from the byproducts of commercialism and the transformation of retail territory. Alongside these physical works, a series of videos, software, and research-based artworks give glimpses of new worlds where people are carving out and enacting their own visions and communities.