ON-LINE is an exhibition showcasing original drawings by the American architect and theorist Lebbeus Woods (1940-2012) at the Tchoban Foundation- Museum für Architekturzeichnung in Berlin.
ON-LINE
Christoph Kumpusch, curatorship
Bika Rebek and Matt Choot, curatorship and exhibition design
Tchoban Foundation — Museum für Architekturzeichnung
2014
Hand drawings were the primary expression for an architect who never built, but became highly influential through his teaching and writing practice.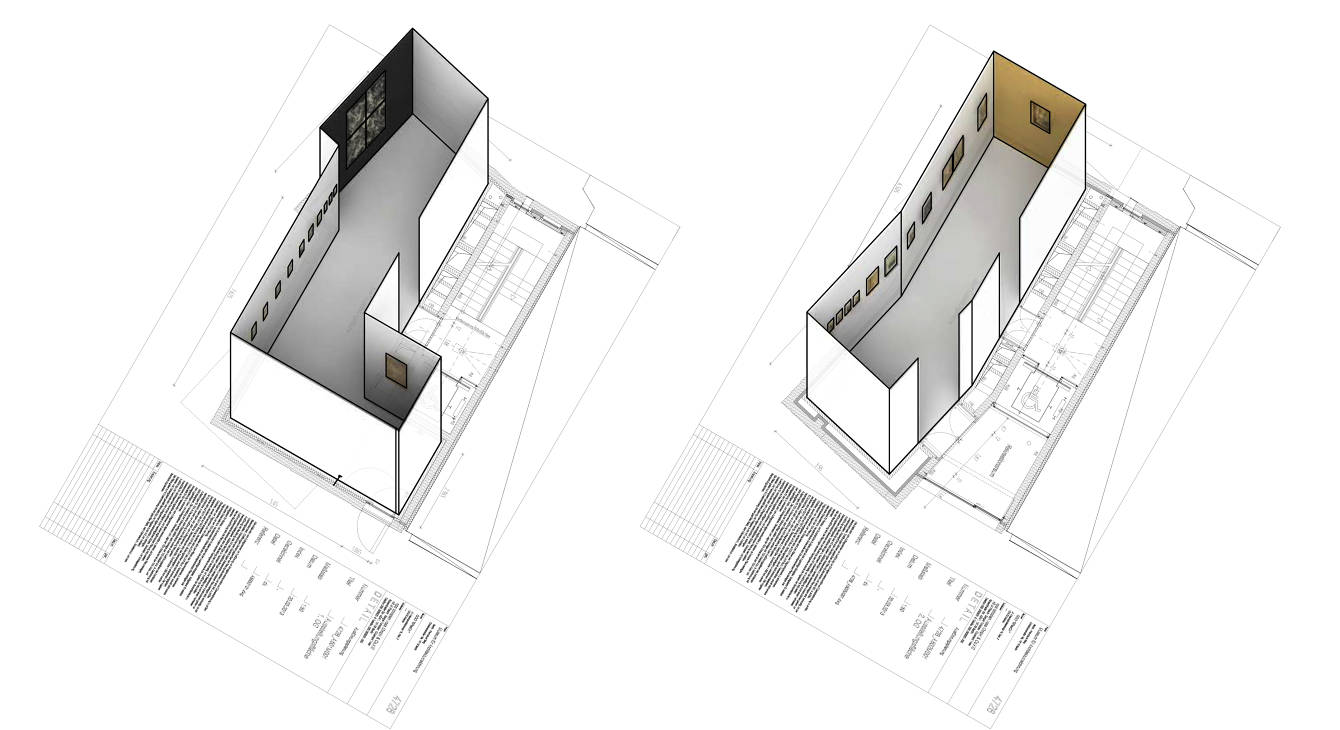 The highly nuanced, detailed drawings illustrate imagined worlds and scenarios, influencing designers and architects to this day.
The aging of hand drawings physically affects their appearance, as the works change color, contrast and brightness with time. The drawings in this collection display nuanced changes in tone and shade. The wall color in the galleries is chosen according to the mellow shades of ageing paper, thereby seemingly extending the images into the gallery space. The thirty nine works are grouped into five categories, according to the way the linework is deployed- sinuous, staccato, merged, ruptured and invisible lines. Each of theses groups is associated with a wall color, subtly indicating the categories. This intervention echoes the outer facade of the museum itself, a design inspired by the color and texture of parchment paper.